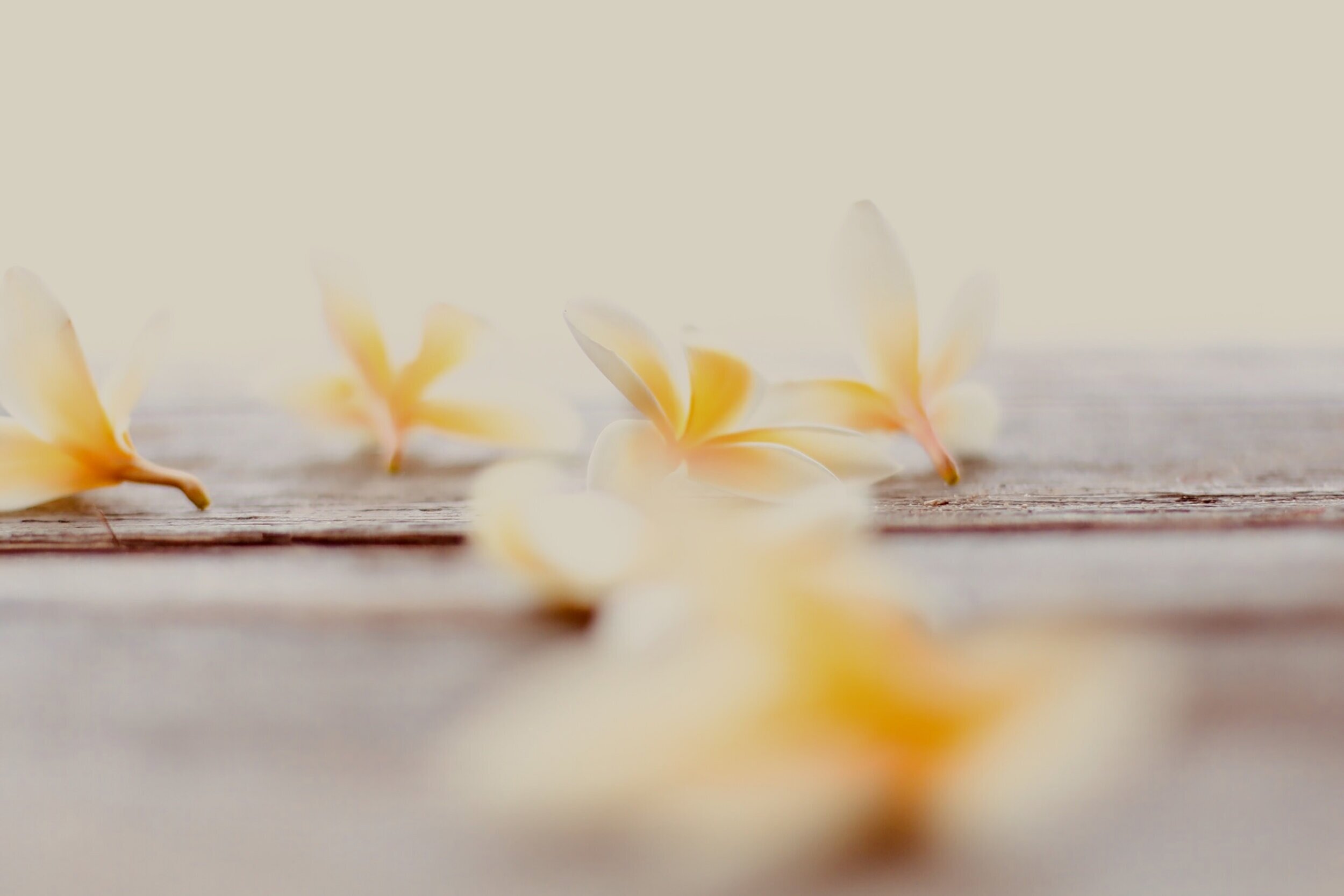 Beautiful Hands
Essential Manicure
Fabulous express manicure includes a refreshing aloe vera exfoliation, trimming, light massage and polish for the perfect look. 25 mins / $15
Hydrating Spa Manicure
A soothing moisture-rich treatment for dry hands featuring delightful Indonesian candlenut exfoliation, warm rejuvenating dermal wrap, relaxing reflexology massage and polish. 45 min / $35
Seasonal Spa Manicure
Discover a new spa manicure every season. Visit our spa to discover the offering. 45 min / $40
Shellac Gel Manicure
This manicure uses a hybrid nail color that brushes on like polish, but holds up like gel. Enjoy gorgeous natural nails that are super glossy, smudge- and chip- free for up to two weeks. Quickly removes without power tools and filing through the use of dissolving wraps. 45-60 mins/ $40 Color, $45 French
Wellness Hot Stone Manicure
This wellness manicure includes all the essentials with a nourishing Keratin glove treatment filled with botanicals for a warm relaxing hand to elbow massage and polish. 30 min / $20
UV Gel Enhancements*
Sculpt your nails into gorgeous works of art with high performing fragrance-free UV Gel enhancements.
UV Gel Fills Clear $45 | Color $55 | French $60
UV Gel Overlays Clear $80 | Color $90 | French $100
UV Gel Extensions Clear $90 | Color $100 | French $110
UV Gel Repairs Clear $5 | Color $8 | French $10
Additional Nail Services
French Polish Add-on $5 | Keratin Glove Treatment $5 | Nail Design Add-on $5-15+ | Polish Change $8 | Shellac Removing Manicure $23 | Shellac to Spa Mani Upgrade $20 | Teen Manicure (up to 18) $10 | Teen Shellac Gel Manicure $35 / Tip Removing Manicure $26
*Our Gel Tip Guarantee
When you put on a new set of gels, your nails take about a month for the gel bond to fully set, stabilize and for you to get used to using your hands with longer nails. Trust us to support you in this transition with our quality assurance which provides any repairs FREE between your maintenance visits for the entire first month.
Happy Feet
Essential Pedicure
Fabulous express pedicure includes relaxing soak, purifying exfoliation, trim, essential oil infused massage and polish. 30 min / $29
Wellness Hot Stone Pedicure
This wellness pedicure includes all the essentials with a nourishing Keratin sock treatment filled with botanicals for a relaxing hot stone foot and leg massage. 45 min / $42
Signature Spa Pedicures
Select one of our "must-have" spa treatments and get ready for bliss. Snuggle in with our warm neck wraps, healing jade hot pack, towel blankets, and luxurious reflexology massage for a true experience. All signature services include optional Angel Callus Buff with Japanese Green Tea for the feet. 55 min / $55
Angel's Touch
Save your soles with our heavenly triple exfoliation softening treatment. This includes a healing calendula rosemary soak, refreshing lemongrass wrap, Japanese green tea callus serum, and a relaxing hot stone massage. All packed with healing shea butter, urea and vitamin E to help you walk on air.
Cafe Mocha
Used by Russian monarchs as beauty rituals for centuries, this coffee inspired royal treatment will melt your tiredness away with a deliciously mocha scrub and decadent shea butter mocha hot stone massage for improved tautness and circulation.
Dreaming Bali
Escape to the lush tropical paradise of Bali. Kick off your journey with a deluxe Indonesian candlenut exfoliation and hot stone massage, topped with a hydrating volcanic clay mask. No passport needed.
Mindful Balance
Gently align and center your inner radiance with this mindful vegan treatment. Awake with our organic lavender exfoliation, Acai and Rice Peptide purifying mask, and energizing organic ginger hot stone massage.
Seasonal
Discover a new organic spa pedicure every season. Visit our spa to discover the freshest offering. Additional $5
Additional Nail Services
Extra Callus Buff Add on $15 | French Polish Add on $5 | Nail Design Add on $5+ | 10 min Hot Stone/ Chair Add on $15 | 20 min Hot Stone/ Chair Add on $30 | Teen Pedicure (up to 18) $25 | Toe Polish Change $15
Rejuvenating Massage
Just Exhale Massage
Our most popular massage blends relaxing and firm deep pressure techniques to melt away muscle tension for a calming and rejuvenating massage. 30 min $60 / 60 min $90 / 90 min $130
Tension Eliminator Massage
This deep tissue massage penetrates the tight muscle knots located below the superficial muscles to relieve chronic stress, melt muscle tension, and improve flexibility. 30 min $65 /60 min $95 / 90 min $135
Relaxing Swedish Massage
Unwind with rhythmic and graceful strokes to soothe an over-stressed nervous system, ease fatigue and boost circulation.
30 min $60 / 60 min $90 / 90 min $130
Blissful Warm Stone Massage
In Bali, it is believed that volcanic basalt stones are filled with the vitality of the water that flows over them. Stones are placed along the spine and palms while the deep penetrating heat from large stones are used to gently "rock" the body to a state of bliss. 90 min $135
Be Well Again Massage
Using a therapeutic blend of trigger point therapy and myofascial release, this slow moving kneading and rolling massage gives special attention to areas causing tension to restore your range of motion.
30 min $60 / 60 min $90 / 90 min $130
Nurturing PreNatal Massage
This gentle de-stressing massage nourishes mommies-to-be by easing muscle tension and soothing sore backs during the second to third trimester. 60 min $90
Romantic Couple's Massage
Rekindle the romance with our relaxing Just Exhale 60 Min massage in the privacy of the couples suite, topped with signature touches of aromatherapy eye wraps, hot stones and steaming hot towels. 60 mins/ $190
Reflexology
The feet are believed to have reflex points to the body and its organs. The therapist uses various finger pressure, kneading and rotation to stimulate internal healing. This refreshing massage helps you get back on your feet and is performed on fully clothed guests. 30 min $60 / 60 min $90
Note: 30 min massages are for target areas only and are not full body massages.
Radiant Skin
Natural Face & Eye Lift Facial
The rejuvenating facial treatment uses organic plant stem cells and enzymes combined with ultrasonic and microcurrent technologies to gently exfoliate, increase product penetration, and help diminish fine lines and wrinkles for visibly firmer, toned skin. Includes a collagen eye treatment. 75 min / $150
Can't Tell My A.G.E. Facial
This superior age-defying facial treatment is formulated to correct signs of aging in mature skin by improving firmness, reducing the appearance of wrinkles and restoring hydrating. Includes a glycolic peel to stimulate cell turnover for youthful looking skin. 75 min / $150
Pure Results Facial
This skin conditioning treatment is designed to correct inflammation, the primary cause of premature aging. Silky oat polish will reveal brighter skin and layering of vitamins, anti-inflammatory botanicals will nourish and revitalize your skin. 60 min / $95
Radiant Glow Facial
Renew skin tone, texture and skin clarity. Formulated with active serums to balance sebum, reduce redness and draw out impurities while hydrating and smoothing the skin. 60 min / $95
Deluxe Facial
Boost the power of Pure Results Facial or Radiant Glow Facial with a specialty treatment mask. Choose from soothing aloe, firming collagen, revitalizing seaweed, brightening vitamin C, clarifying enzymes to customize your results.
75 min / $120
Silky Back Facial
Essential for weddings, red carpet events, and beach season, you will walk with confidence with this clarifying back treatment. 60 min / $95
Deep Pore & Cleanse Facial
This high performing purifying peel treatment combines both alpha and beta hydroxy acids to minimize the appearance of surface lines, smoothe rough skin texture, aid in gentle clearing of pore congestion and acne. 75 min / $150
The Skin Brightener Facial
This pigment balancing facial treatment reduces the effects of sun damage by brightening the complexion and fading pigmentation through the use of clinical grade peel, antioxidants and corrective serums. 75 min / $150
Microdermabrasion
Fade away scars, spots and smooth rough texture with the highly effective use of diamond tip wand.
Micro Face Alone – $115 / Add on $65
Micro Face & Neck Alone – $150 / Add on $100
Four Seasons Package
Love a certain facial? Bundle and purchase a Series Package of 4 to save.
Silky Face & Body
Yumi™ Keratin Lash Services
Yumi™ Keratin Lash Lift – Includes Lash Tint $175 | Yumi™ Lash Tint Only $40
Tinting Services
Eyebrow Tinting $25 | Eyelash Tinting $35 | Combo Tinting $55
Refreshing Lemongrass Body Glow Relax with this refreshing lemongrass mineral body glow that blends Dead Sea salt and hydrating botanicals to smoothe flaky skin on hands, feet and body. Melt away as your skin is hydrated with a fresh signature seasonal lotion and transformed into soft, silky skin. 60 min / $100
Waxing & Sugaring Services
Customize your hair removing experience to stay fresh and silky all year long.
Waxing (W)*- all natural premium honey wax glides gently on skin and removed with a strip.
Stripless Hard Wax (HW)- Shrink wrap technology allows the wax to bind to the hair, not to the skin, resulting in a more gentle hair removal.
Sugaring (S)- Performed by an Alexandria certified professional, this room temperature sugar paste exfoliates and reaches down to hair roots to reduce regrowth and ingrowns.
Face Area
Eyebrows $14 W / $18 HW/S
Teen Eyebrows $12 W / $16 HW/S
Lip $9 W / $12 HW/S
Chin $10 W / $14 HW/S
Cheek $14 W / $18 HW/S
Full Face $40 W / $53 HW/S
Sideburns $14 W / $18 HW/S
Nose $15 HW/S only
Ears $15 HW/S only
Nose & Ears $25 HW/S only
Body Area
Neck $16 W
Shoulders $20 W
Half Back $25 W
Full Back $45 W
Under Arm $18 W / $21 HW/S
Half Arm $25 W / $35 HW/S
Full Arm $40 W / $45 HW/S
Hands & Fingers $10 W / $12 HW/S
Strip Chest $18 W
Full Chest $30+W
Strip Abdomen $10 W
Full Abdomen $15+ W
Bikini (Panty Line) $24 W / $29 HW/S
Full Bikini $30 W / $35+ HW/S
French Bikini $40 W / $50+ HW/S
Brazilian $60 W / $69+ HW/S
Lower Leg $35 W
Upper Leg $35+ W
Full Leg $60+ W
Feet & Toes $10 W
*Note: We do not recommend waxing to clients using topical medication such as Accutane, Retin-A, or Retinol, which thin the skin and can lead to tearing. Please inform our team so we can recommend other alternatives. For best results, 1/4 of hair length is recommended prior to body waxing or sugaring.
Getaway Packages
Day of Beauty
During this ultimate spa journey, retreat into bliss with our Refreshing Lemongrass Glow Body treatment that will transform your skin to silk before melting your stress away with our 90 min Blissful Warm Stone Massage. Continue your renewal with our Deluxe Facial and descend with a Signature Spa Pedicure of your choice. 4 h 40 min / $410
Perfect Duo
Surrender to a full body rejuvenation with this spa duo package. Melt your stress away with our 90 min Just Exhale massage with therapeutic essential oils and restore your youthful glow with an advanced 75 min facial treatment of your choice. 2 h 45 min / $285
Looma Sampler
Popular spa sampler package for those on the go! Features a 30 min Custom Massage, a refreshing Mini Facial, a fabulous Essential Manicure and an Essential Pedicure combo for a delightful mini getaway. 2 h / $164
Deluxe Spa Getaway
Enjoy a head to toe deluxe getaway with this luxurious spa day package. Begin your relaxation with a 60 min Just Exhale Massage with essential oils and a Deluxe Facial, followed by a Signature Spa Pedicure and a Hydrating Spa Manicure that will make you feel pampered for days. 4 h / $305
Romantic Couple's Massage
Rekindle the romance with our most popular, calming and rejuvenating Just Exhale massage in the privacy of the couples suite, topped with signature touches of aromatherapy eye wraps, hot stones and steaming hot towels.
60 min $190 / 90 min $270
Seasonal Goodness
Celebrate nature's 100% goodness with our signature spa manicure and pedicure combo freshly available every season. Topped off with a relaxing 10 min chair massage. 2 h / $115